Associations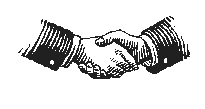 Quick Links
Personal Health Services' history of partnerships began in May of 1993 when it was one of only a handful of companies chosen by Independence Blue Cross to market their long term care insurance products. Early on, PHS demonstrated its commitment to success and quickly became their leading LTCi partner. PHS followed this successful relationship with other key organizations, including the Veterans of Foreign Wars (VFW) when we were chosen by Conseco Senior Health and later AF&L to administer the VFW Sponsored LTCi program. PHS also has a long history of working with companies, like Prudential Financial and MetLife, to market their long term care insurance plans to their existing clients.

Personal Health Services administers the Alumni Long Term Care Insurance Program. PHS is able to leverage its 3 decades of experience and brokerage connections to customize a plan to the alumnus's wants and needs at the best possible rate. PHS currently works with the Alumni Associations of:
Alumni of these universities and their extended family members have access to significant premium discounts and simplified underwriting* (*some restrictions apply). If you are an alumnus/na of one of the universities (or an extended family member of a graduate), click on their name above to learn more about the program and its benefits.

The Association LTCi Program by PHS has allowed organizations and associations to offer LTCi as a benefit to their members. Through the program, PHS is able to negotiate discounts for members, provide access to the top carriers, and ensure quality coverage at the best possible rates.

The Partners For Success LTCi Program is a joint marketing effort designed to help non-LTCi specialists to offer LTCi to their existing clients. This program allows a company to keep their existing product focus and provide their valued clients with the service they deserve.