Welcome Members of the New Jersey Association of Public Accountants!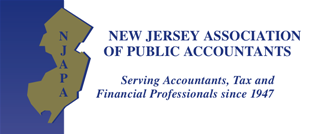 Letter from your Executive Director (PDF)
Brochure on LTCi for NJAPA Members (PDF)
New Jersey Long Term Care Insurance Information
Program Highlights
Introduction
Personal Health Services has partnered with the New Jersey Association of Public Accountants to bring you a valuable program designed to protect your savings, family, and independence.
Premium Discounts
By purchasing Long Term Care Insurance through this program, you have access to significant premium discounts up to 28%.
Multiple Carriers
This program is not exclusive to one insurance carrier. Instead, members have access to many of the top carriers in the industry. This helps to ensure the best possible rates. We do the shopping for you and provide an apples-to-apples comparison of plans. Also, individuals with typically uninsurable health conditions (such as Multiple Sclerosis) may be able to get coverage through this program.
Simplified Underwriting
Certain carrier(s) offer simplified underwriting to individuals within a certain age range and who are still working. For the exact criteria, please contact us.
Extended Family Inclusion
One of the real benefits of this program is that the extended family members of PSPA Members are eligible for the program's benefits (ie premium discounts). Extended family includes:
Spouse
Parents
Parents-in-law
Grandparents
Aunts & Uncles
Brothers & Sisters
Children
Employee Inclusion
If you own your own business, your employees are also eligible for program's benefits (ie premium discounts). The Federal Government has also incentivized the use of Long Term Care Insurance as a benefit by allowing it to be a tax deduction and by giving employers the right to selectively administer the benefit (you can choose who gets it and who doesn't).